New features will be rolled out with the next update 4.9.0.5.0.
Along with the code library updates, we had to update also our code from android.support to androidx.
In-App Campaign Messages
One of the newest features of 2020 is the in app-messages we have implemented for a quicker way to inform the users about campaigns, promotions, statistics, announcement and sponsored commercials.
We hope you will like this new feature !
More info, here https://firebase.google.com/products/in-app-messaging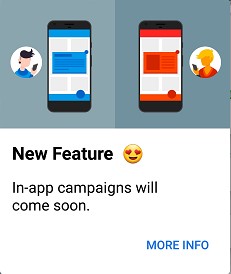 best regards,
Go-Crew Team